Videography Service Company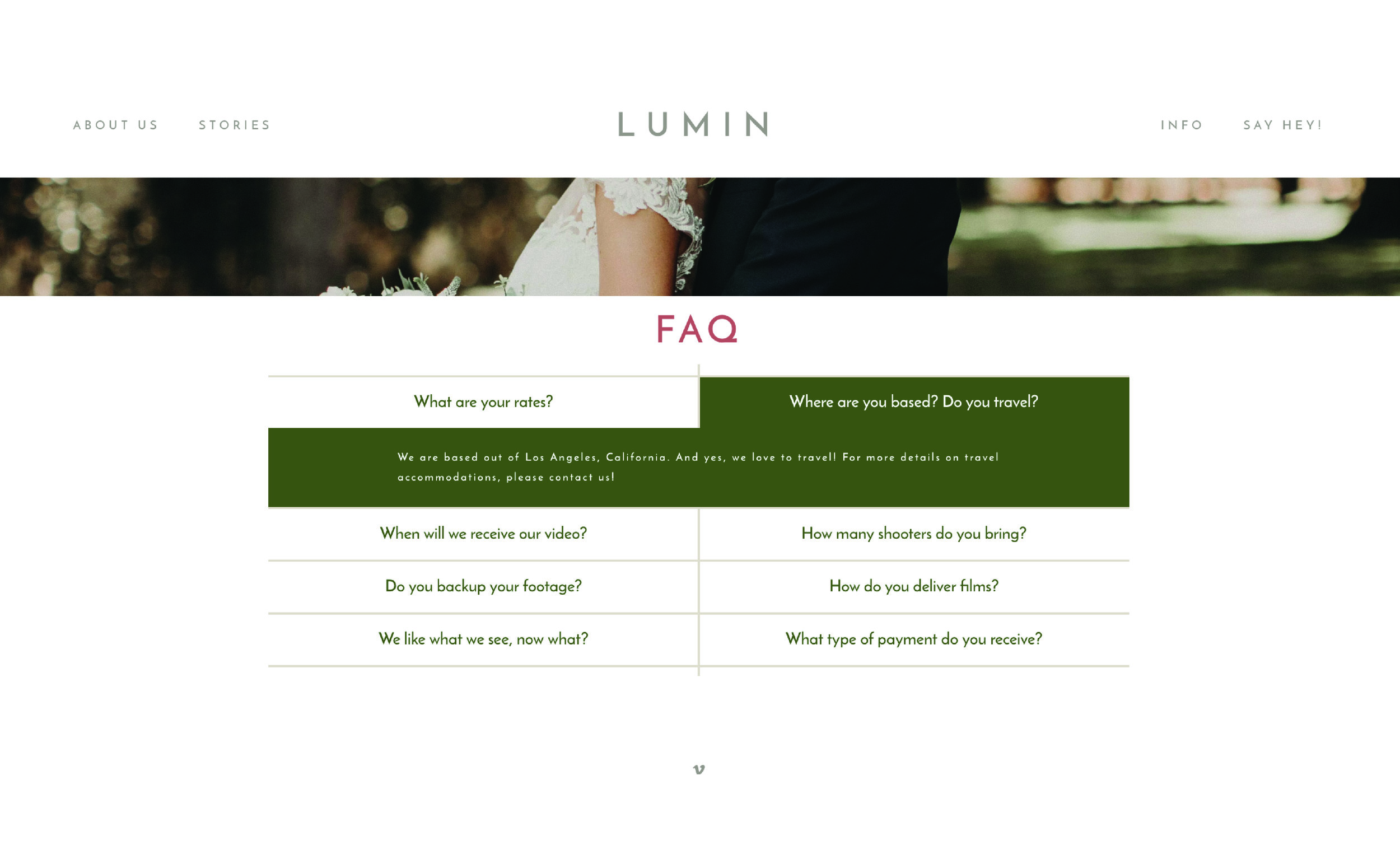 As consumers, the couples have a lot of questions they want answered before committing to signing a contract. We have gathered the most frequently asked questions in one page for convenience. Linearly, after the questions have been answered, they can go straight to "SAY HEY" tab to book their date.
It's important for our couples to get to the videos as easily as possible. The main focus should always be the couple and letting their love story become a fairytale. Each image/button leads to a page with a simple video.
We want to make the booking experience as painless as possible. Wedding coordination is already hard enough, so it was important to us to have our clients be able to reach us with no issues. This form comes straight to our email and we are able to communicate directly with our clients via email.